It's not a ten year old server because I just build the thing in 2018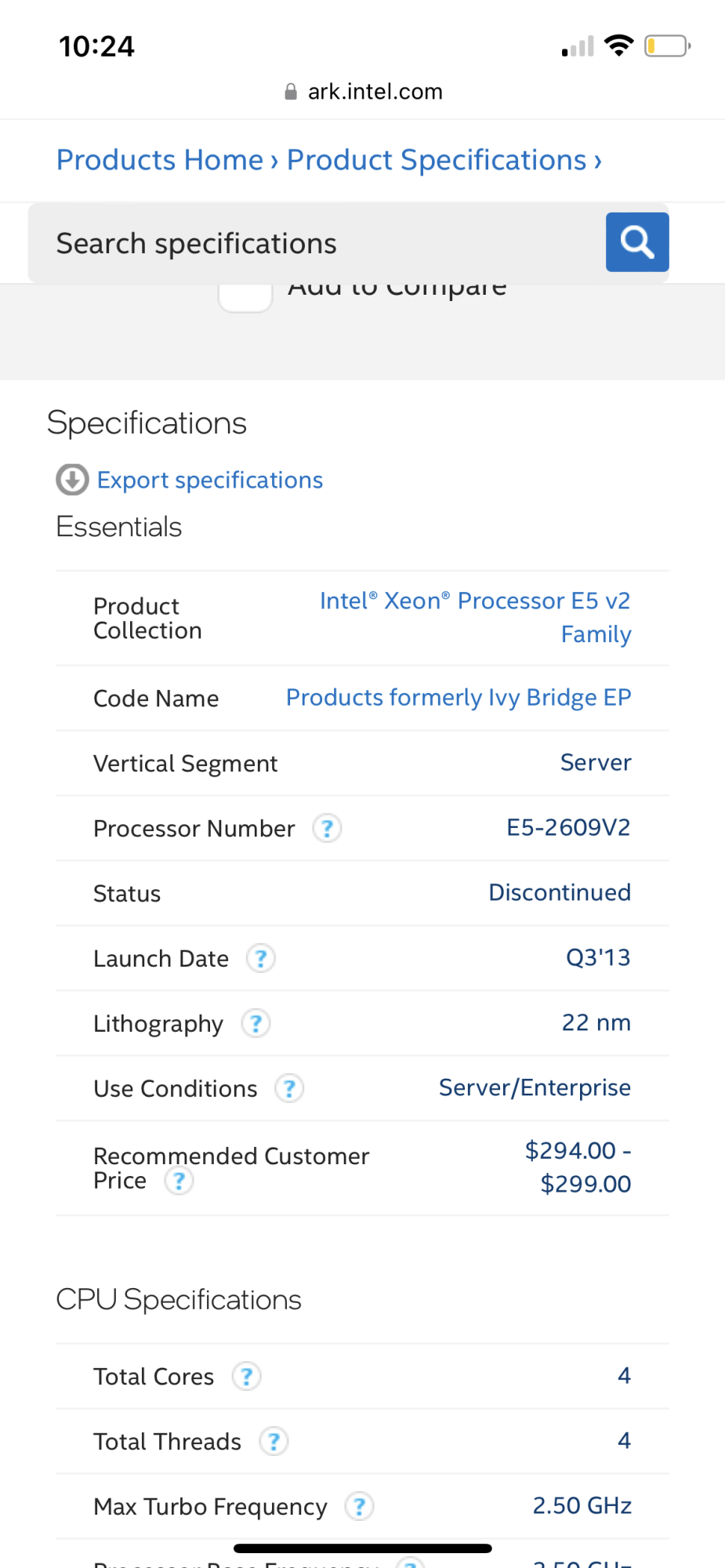 If you built that in 2018 you made poor choices. 9 years old. We're done here.
and upgraded it several times before 2022,
Poor life choices.
so what if the internal hardware is from 2013
Because that is ALL THAT MATTERS.
when Dan_D is willing to take an Intel 2011v1 system for $508
He isn't buying that. None of us are. Almost no one is.
with just one hard drive that costs more once fully configured and you only showed me an Intel 2011v2 system for around $600 in a desktop computer case
Case doesn't matter. Unless you want a rack mount. Sell the chassis and be done with it.
instead a proper rackmount chassis or pedestal with hotswap bays.
Hot swap bays are cheap. The chassis has some value. Sell it and be done with this.
Even your post on the first page was a Xeon Scalable fully configured for over $5000
So 1500 more and 25x as capable.
and I already showed that a 2U Dell would cost around $7000 or more
Lies
and it wasn't even fully configured, so it might as well cost $10000 or more because that's probably how much it would cost with Intel Xeon Scalables once fully configured with the price of SSD's instead of mechanical.
A "fully" configured server would blow your mind.
Yes they do cost $10000 or more once fully configured minimum
No
for a 2U because I showed it somewhat configured for around $7000
No
and it wasn't even fully configured, which after you add SDD's for Dell's insane price
No
it will probably cost you over $10000. All you're getting with that so called $1000 is a Pentium G6405T,
Faster than what you are selling
one 1 TB harddrive and the motherboard starting at $1019, which once fully configured probably costs more than what I'm selling and it's not even 2U.
You think rack units matter? Are you even remotely educated here?
The $508 server you showed me wasn't even fully configured either
You don't know what that means
and only had one hard drive at $508
No one cares about drives.
, which after it's fully configured with six 2TB SDD's if 2TB SSD's are even an option considering it only hold's six 2.5 inch drives
2.5" drives go to 30TB+ now. Seriously. You're out of date.
and not eight 3.5 inch or 2.5 inch plus I'm including eight 2TB HDD's it would probably cost more that what I'm selling.
No.