The XB EVO is a great looking case'n'all, but I thought it could use a little sprucing up. Still working out the hows and whats, but it looks like (once I get an idea of what, exactly, to paint) it'll work out well--as well as it could coming from an amateur anyway: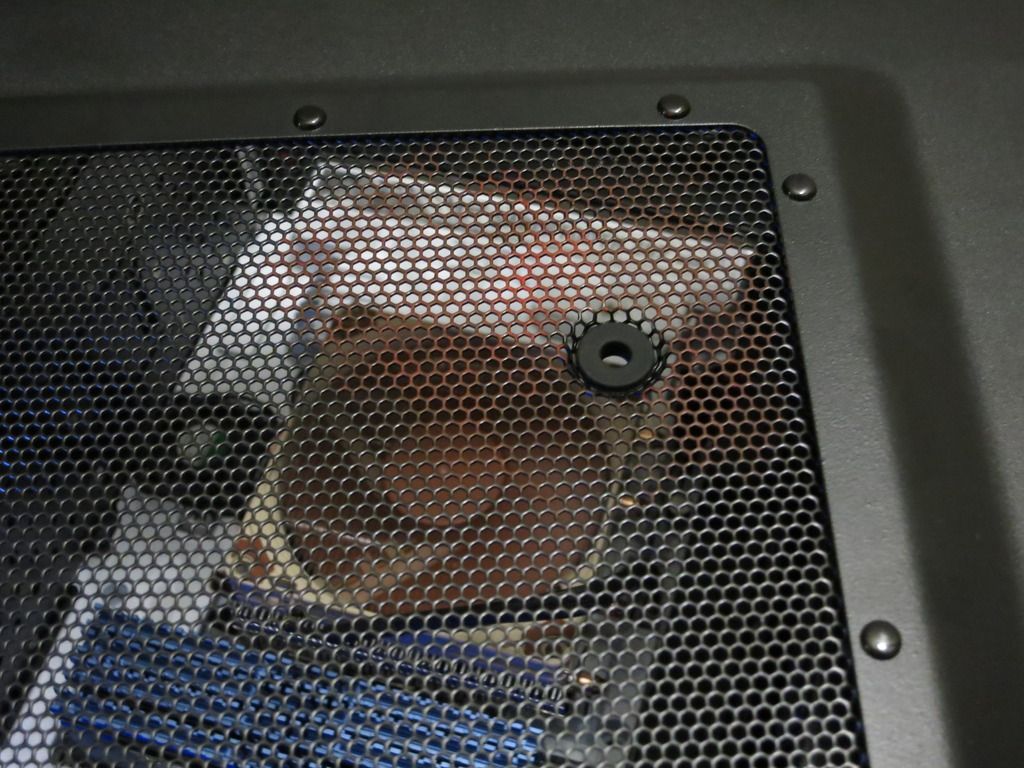 A bit of Naphthol Crimson mixed with Mars Black (aka, red and black) to make an almost orange color. Looks nice as a contrast to the black, but I'm thinking about doing camo gray to match the motherboard. Not sure yet. It's different shades because it's a thin layer and I was experimenting with different amounts of black.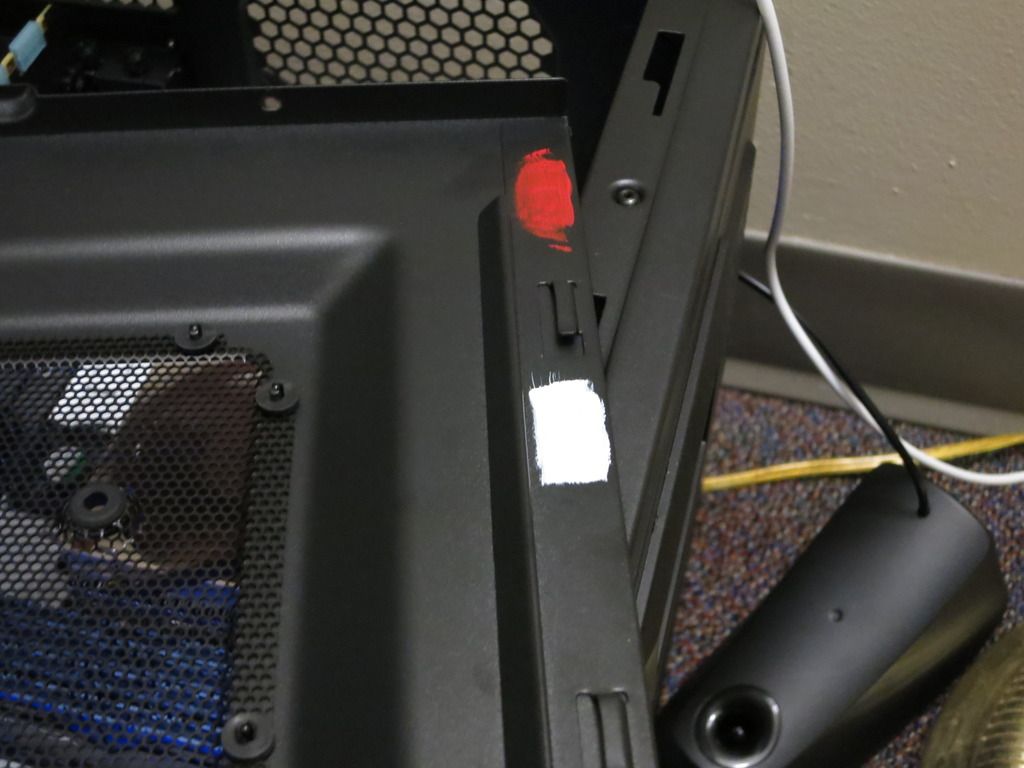 Some test patches, on the back where you wouldn't normally see it so it's not a problem if it stains. Looks like it'll just rub/scrape off, like I'd hoped, so that shouldn't be an issue.
Any ideas/suggestions? I have lots of paint (75ml each of red, blue, yellow, and opaque black/white), so don't hold back. If I don't like it, I'll just wash it off and start over.